Join the Duke Supplier Program and sell your products through thousands of Duke Resellers.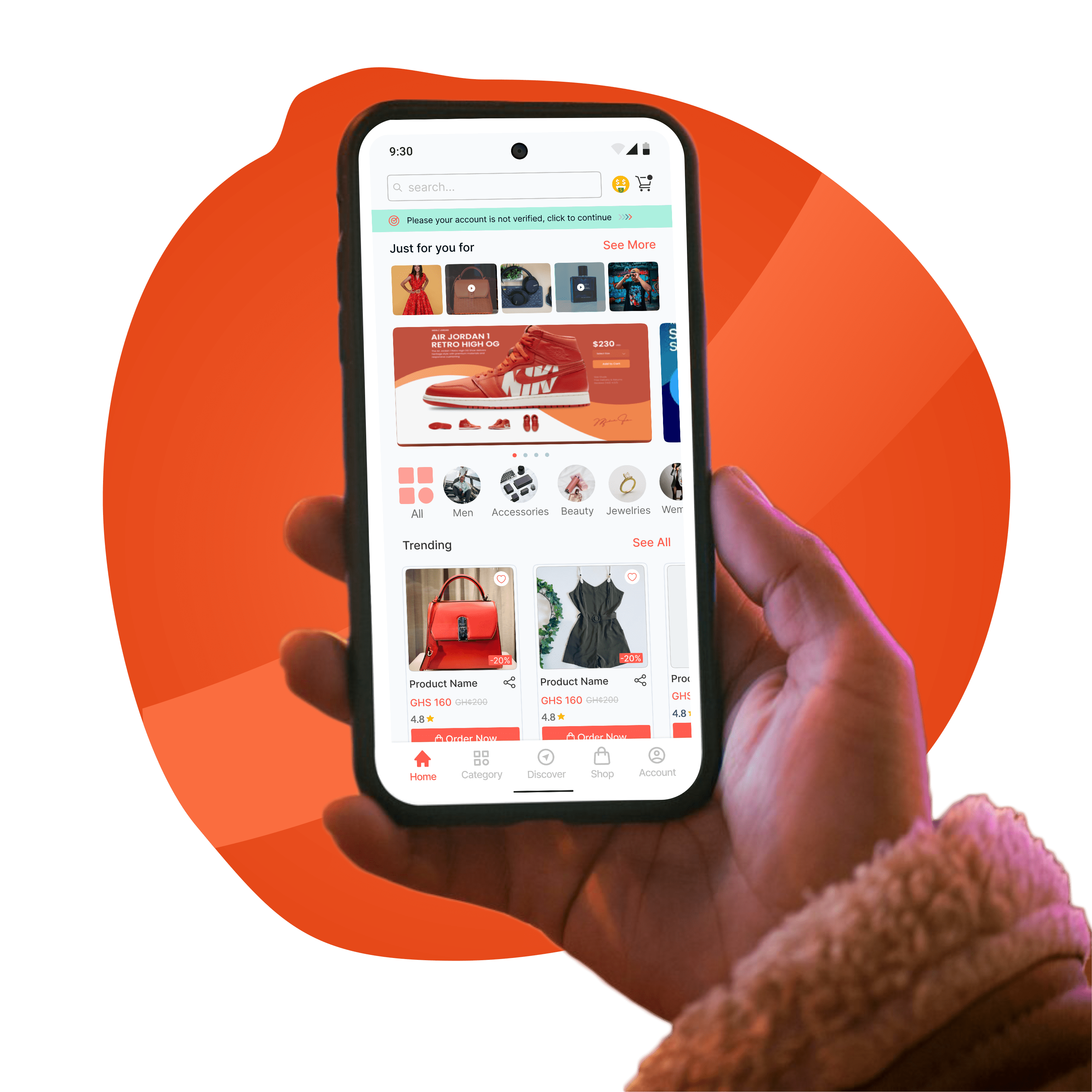 100% Free with duke
Getting Started
in 3 Steps
Register and List Products on Duke
Free to list.
Receive orders on your supplier dashboard.
Once you get an order, you can either deliver to customer or make product available for Duke to deliver on your behalf.
Receive Payment after Delivery
Receive payment in your Duke wallet after delivery has been completed. Supplier can request for payout from wallet to bank or mobile money account.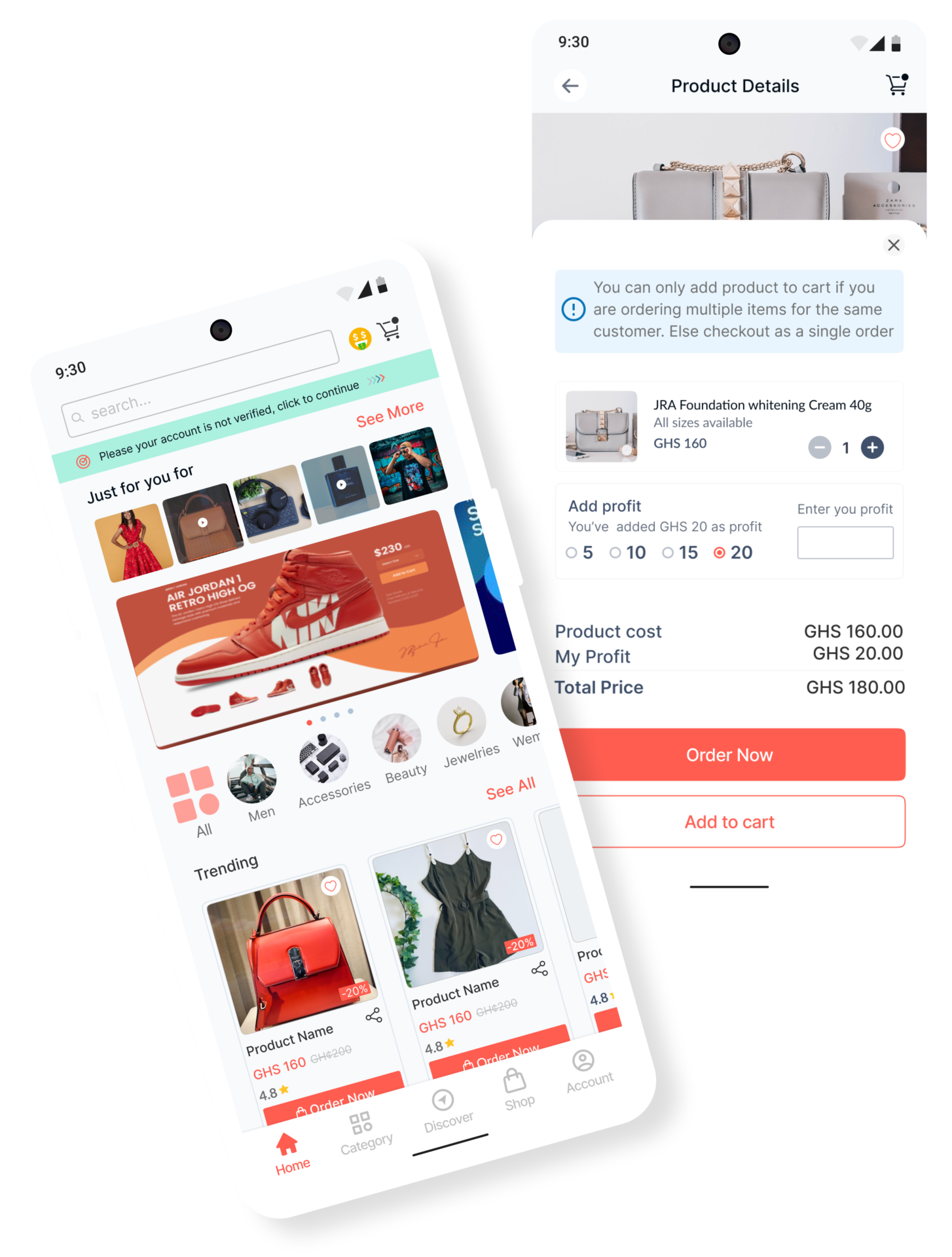 Why Choose Us
Benefits of becoming a Duke Supplier
Let Duke Resellers sell your products.

FAQ
Frequently Asked Questions from Our Community
Who can become a Duke Supplier?
Anyone who has physical products and is willing to sell at wholesale prices can become a supplier on Duke. Duke helps suppliers reach more customers at ZERO cost through Duke resellers. These resellers act as distributors for you.
How much do I have to pay to list my products on Duke?
It's completely FREE to register on Duke. We charge a small commission only when a sale is made. All you have to do is to provide products at wholesale prices so our resellers can also add their profit.
Do I have to handle deliveries?
You can handle deliveries if you have your own fleet. If you don't, no worries, we will connect you to one of our logistics partners.
How do I verify the quality of the products?
We have a very strict quality assurance process for suppliers before they list on Duke. We take active feedback from resellers and we use that to blacklist suppliers with poor quality products. For the majority of products, we encourage suppliers to add real-life photos and videos of the products in their natural state.
When will I get my profit?
We send all profits to your Bank Account or Momo number within working days 5 days after delivery.
How much profit can a reseller add to the product?
Resellers have the freedom to add any profit they want. We will provide resellers with information on the current market price of the product so they don't over/underprice. But it's totally up to a reseller to decide how much to add.
How do I get informed when my product is running out of stock?
Supplier dashboard gives you all the information, from sales, inventory number and your payout request status.
How many products can I list on Duke as a Supplier?
You can list as many products as you can.
How do my resellers pay for my product?
Your resellers will pay Duke and you will receive the funds when delivery is complete.
Can one switch from one product to another along the line?
Of course. On Duke, you can sell anything you want, no restrictions.
Can a Supplier be a Reseller as well?
Yes Suppliers have the freedom to be Resellers as well.
Where do you operate?
 We currently operate in South Africa and Nigeria. But we are expanding to other countries soon.
Join duke
Move your inventory with ease!
Join Duke Suppliers at no cost.
Be part of the many suppliers moving products on Duke every month.